Criticizing authors (and other creators) who are not producing a finished story "fast enough" has become popular in the last decade or so. Some fans in the SFF genre in particular, where long series tend to be common, have even adopted a practice of only starting series once they are finished.
I get it! I love binge-reading (or watching) my favorite content. Reading or watching something from start to finish is deeply satisfying. And being let down by the final book(s) in a series in which you've invested large amounts of time and hope… it hurts.
That said, I suggest that the deeper, more beautiful experience is that of following along with an artist as they create something wonderful. You get to imagine an entire possible world rather than just consuming the single story the author captures on the page. And if there's one thing that may have contributed to my becoming a published author, it is my habit of reading my favorites over and over, picking them apart to understand their inner workings.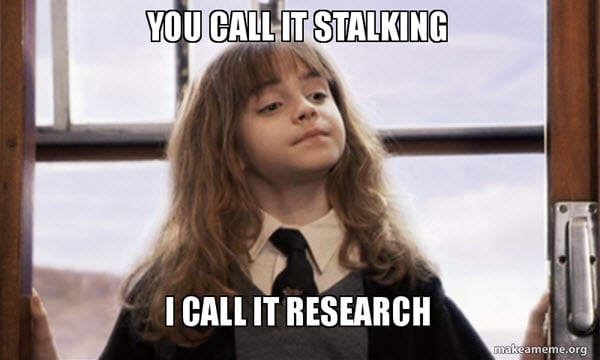 Some of my best memories are of series I read and re-read over years of waiting for each successive book. I can't imagine having missed out on any of them just because the series are not complete.
For Example:
I started reading The Wheel of Time when I was around 11 years old. The Path of Daggers was the last book of the series I read in paperback, and that meant I spent the most formative years of my life reading and re-reading those books while waiting for each new installment. I spent hours and hours with my fellow WoT geeks on wotmania discussing and hypothesizing on all that was and what could be. I couldn't tell you for sure, but I've probably read the first 8 books in the series 10+ times. Robert Jordan's books provided a moral compass and wisdom (see what I did there?) that made so much more sense to me than anything religion or the education system taught.
Pat Rothfuss is perhaps the living author whose books have most inspired me to write (so original, I know). I've read Kvothe's tale nearly as many times as I have the Wheel of Time. I revisit Temerant often when I need inspiration, whether personal or professional in nature.
When I was a kid, my family and I fought over the copy (or copies) of each new Harry Potter, and I still remember listening to the audiobook of The Order of the Phoenix on a family road-trip vacation to California. We also went to see every Harry Potter movie as a family as they were made and released.
L.E. Modesitt's Recluce world and characters were a massively positive influence, especially when I was a young man trudging through the harsh realities of engineering coursework. I was reading his Imager books when I finally decided to put pen to paper on my own book.
GRRM has written what is in my opinion a masterclass in realistic epic fantasy. To miss out on the greatness he has achieved simply because the last book or two aren't out would be a huge mistake. And besides, those of us who read A Song of Ice and Fire before HBO made the show have some legit nerd cred.
Reading unfinished works and plugging into the slow drip can enhance the experience, if you let it.
Author's Obligation:
Another point I won't be the first to make, nor the last: authors don't owe us anything. Even the ones at the extreme upper end of the income scale. Not that any amount of money or fame ever entitles a person to another person's time (unless voluntary), but even many of the most successful authors would likely have been much better off (financially) having learned to code or sell software, dedicating their lives to building some small portion of a lame tech empire. And even if they are uber-rich, they're still artists sharing a piece of themselves with us.
Let's take a look at some rough math. Because speculating about a particular person's income is rude, I'll simply assume that we're dealing with an author who has sold 1,000,000 copies. For most of us, this qualifies as a dream come true. Real elite-tier sales.
Let's also assume that these million copies were sold over a three book series that took 5 years to publish (pretty reasonable, IMO). This means that the author likely spent 7-10 years on the series, because by the time you see a debut novel, it has been in the works for years. In my case, Rise of the Mages will have taken 10 full years (almost exactly!) from first word written to publication. But for the purpose of this example, let's call it 8 years of work to release 3 books and then to miraculously reach the 1M copies sold mark.
1 million copies sold at an average price of $18 (generous, given average pricing and sales volumes of various formats) and an average royalty rate of 12% (this is a generous placeholder in stead of industry standard ~10-15% on gross hard cover, ~7.5-10% on gross paperback, ~25% on net Ebook, and ~20% on net audio) results in a total sum of $2,160,000! We're rich!
Except the math doesn't stop there. 15% of that ($324,000) will go to your agent, so you're left with $1,836,000 – $229,500 per year, if it comes in equal chunks (it won't).
Self-employed people pay considerably higher tax rates than employed people – your employer takes care of payroll taxes for you, for example. Authors are also liable for their own health insurance and various other expenses that don't come with a salary, like travel, 3rd party service hires like PR, etc. However, authors who are selling 1M+ copies are also likely making some decent money on selling TV/film options, so I'm calling those things even and sticking with the $229,500/yr. I'm also assuming here that they're not making crazy money from their IP being produced, like GRRM has.
Now, this is still a lot of money. This is success no matter how you look at it. You don't have to convince me; I've put my corporate career on hold to chase this dream, after all.
Keep in mind, though, that very few authors see this kind of income, especially in such a short time period. Maybe the top 500 or so see this kind of result/money? In SFF I would hazard a guess that there are no more than a dozen or two making this kind of money consistently. And while they'll likely see some measure of sales from these books and others they write for many years (a big bonus that salaried work doesn't provide), there's no guarantee that the income will remain anywhere near the example of $229,500/yr.
There are tens of thousands of tech and other salaried folks who make at least this much, and the ceiling on their income is much higher. If this is a surprise to you, I encourage you to take a look at levels.fyi or Blind and see for yourself what opportunity exists for those who gain the right skills and join the right company. I know quite a few people earning at least $230k/yr total comp (+ benefits), and I'm not even particularly well connected in the richest parts of the tech/finance industries.
Those authors you love that are very likely making a lot less than the top dogs who sell millions of copies? They are very likely taking a huge pay cut compared to other lucrative work they could be doing. In fact, author surveys suggest that the average full-time writer makes only $20,000/yr. Not great.
Most authors don't make nearly enough money to write full time, and are thus often stuck in a personal hell of working a regular job on top of writing in any spare minute they can find. God help them if they have to manage a family life too. It's certainly not the life of ease and luxury some might imagine it to be. Tack onto that the mental and emotional burden of pouring yourself into a book that is then exposed to the world, and you have a recipe for some sad, sad writers. Many of us pay a high price to produce books that mean the world to us, and that we hope will be meaningful to you.
Not supporting an unfinished series (or worse, complaining incessantly to the author) is a really good way to make sure that said series takes a very long time to be completed, and could even mean that the author won't have the time or resources to make sure that the books are every bit as good as they could be.
Waiting for an author to finish a series before reading it is a fool's game. Just enjoy good books and be cool to each other.
-Scott